How do I install IPTV
How do I install IPTV
Set up MyIPTV Player on Windows 10
First you need to install the MyIPTV Player from the Windows Store, go to the following address: https://www.microsoft.com/store/productId/9PJJ2NMBF0T
After installation, click "Start" to run MyIPTV.




MyIPTV Setup





1. Then go to "Settings"

2. Click on "Add new playlist and EPG source"
3. Enter a name for the Playlist eg "dreamtv"
4. Click on "Select file" and search for the storage location of the .m3u (IPTV list) that you have received (and extracted somewhere).
5. After finding the .m3u and adding it, save this information by clicking "Add local list".
Then you can use the arrow in the top left corner back to "Settings"
6. Now you can set the default playlist here eg "dreamtv" and then click "Refresh" to load this list into the program.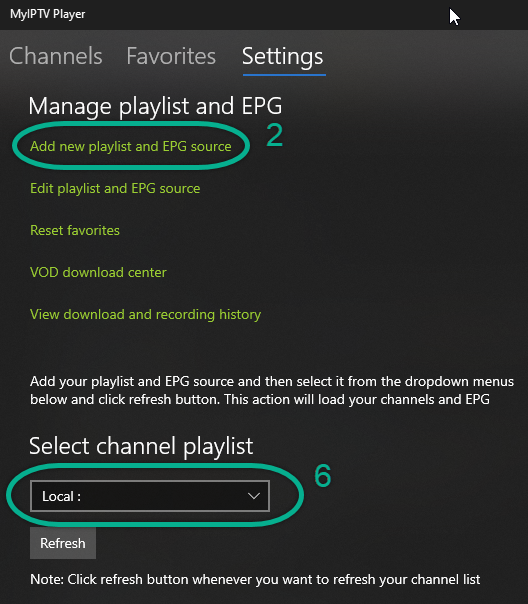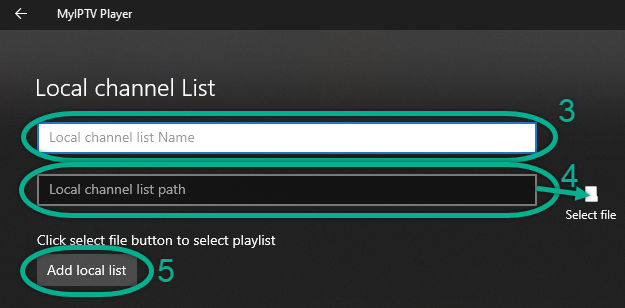 Record and download
7. Here you enable VLC as a player within the program, this is recommended because VLC has the correct codecs to play everything.
Also a recording option will be added, which will be performed by VLC.
8. Here you can set the download location, if you want to download a VOD movie or series, it will be saved in that location.
9. Unfortunately it is not possible to adjust the Recording Location, but you will be able to find it at the address given here.
(of course you can always create a shortcut and save this shortcut in a desired place.
10. Here you can set your preferred channel, where the program should go when you start the program.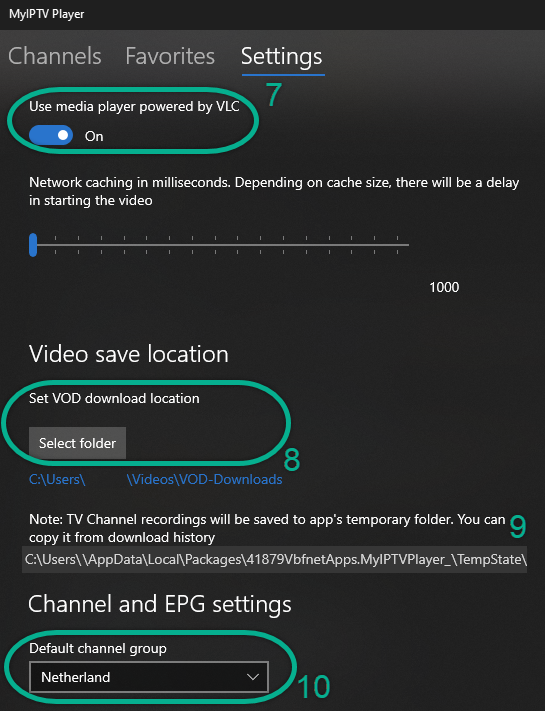 Have fun with your IPTV subscription.